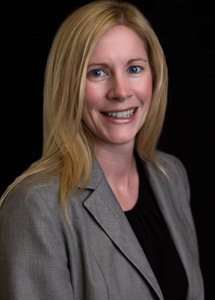 The Members of Heller, Draper, Patrick, Horn & Manthey, L.L.C. are pleased to announce that Cherie Dessauer Nobles has become a Member of the Firm. Mrs. Nobles received her B.S. in International Trade and Finance in 2002 from Louisiana State University and her J.D./B.C.L. from the Paul M. Hebert Law Center, Louisiana State University in 2006. Mrs. Nobles joined the Firm's bankruptcy group in August 2006, and her practice focuses on representation of debtors, trustees, unsecured creditors' committees, and creditors in commercial bankruptcy and workout business cases in chapter 11 and chapter 7 bankruptcy proceedings.
In October 2016, Warren Horn obtained a Summary Judgment dismissing a Condominium Association client from a Class Action involving approximately 10 other defendant condo associations in a case alleging violations of the Louisiana Condominium Act, The FDCPA and Louisiana usery laws pending before the United States District Court, Eastern District of Louisiana.
In December 2016, Warren Horn obtained a Summary Judgment dismissing a propane distributor from a fire related death case filed in Mississippi State Court where the represented client was the last remaining defendant after four other defendants had either settled or been dismissed on motion practice.
Michael E. Landis joined the firm as an Associate in October 2018.